Bine ai venit pe Deathrow Romania
Deathrow Romania este o comunitate gaming dedicata jocului CSGO. Reprezentand comunitatea prin servere cu diverse moduri precum
DMFFA
,
DMFFA + HS Only
,
Retake
si
Surf
. Deathrow Romania inca este in plina dezvoltare, mereu vom crea servere pentru membrii nostrii.
Inregistreaza-te acum pentru a detine acces deplin pe forum. O data inregistrat vei putea crea topicuri, sa raspunzi in topicuri, sa folosesti mesageria privata si multe altele. Acest mesaj va disparea dupa autentificarea in noul cont creat.
Autentifica-te
Inregistreaza-te
Insurgency (Insurgency)
Enter raffle until: 06 November 2015 - 11:59 PM
:: Prizes: 1
Items: 1
Comments: 0
Prize #1: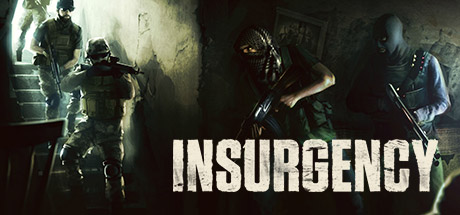 Take to the streets for intense close quarters combat, where a team's survival depends upon securing crucial strongholds and destroying enemy supply in this multiplayer and cooperative Source Engine based experience. The follow-up game to the award-winning Source mod, Insurgency is highly competitive and unforgivingly lethal, striking a balance between one-life gameplay and prolonged action.
Features
Over 40 weapons with numerous attachments, no crosshair, and a focus on realistic weapon behavior including a free-aim system and intense suppression effects.
16 maps playable in day and night versions on various multiplayer and cooperative modes, ranging from environments in the Middle East, Africa, and Central Asia.
7 multiplayer game modes supporting up to 32 players, with a focus on territorial control, destroying weapon caches and escorting high value targets.
5 cooperative game modes where you and your friends team up to complete mission-based objectives.
Free content updates that include weapons, game modes, maps, and new features.
Offline practice mode, playing with bots on all game modes.
Squad system built upon role-based player classes, which are customizable and asymmetrical based on what team you are on.
Squad-based communication system which includes 3D VOIP, allowing friendly and enemy players within proximity to hear you.
Overhead map detailing objective and teammate locations.
Accumulate supply to customize and upgrade your gear, affecting your weight, stamina, and movement speed.
Simplified HUD and UI for a clean, immersive user experience focused on the action and environments.
Highly immersive particle FX and audio to intensify the game experience.
Create custom maps and content using the Insurgency SDK and scripting system, and share them on the Steam Workshop.
Playable on PC, Mac OSX, and Linux with multiplayer cross-compatibility.
Dedicated Server Support for PC and Linux.
Multiplayer Game Modes:
Push --- Three territorial objectives must be captured by the attacking team in sequential order. For each objective captured, they gain more reinforcement and time to attack the next. Defenders have a finite amount of reinforcements and must use each wisely. Once the third objective is captured by the attackers, a fourth cache objective must be destroyed, while the defenders have only one life to make a last stand.
Firefight --- Three territorial objectives, one for each team, plus one neutral. Each team only respawns when they secure an objective. Secure all objectives or eliminate all enemy to win. Every life counts, making this a very suspenseful experience dependent upon teamwork.
Skirmish --- In addition to three territorial objectives, each team has a supply cache to protect. Teams gain extra reinforcement waves until their cache is destroyed. When both teams have lost their caches and all reinforcement waves, it becomes a Firefight match.
Occupy --- There is one central territorial objective in the area. The team that controls it does not deplete reinforcement waves. This gameplay in this mode is reminiscent to King of the Hill or "tug of war".
Ambush --- A high value target ("HVT") must be escorted to an extraction point. It's one team's goal to make this happen and it's the other team's goal to stop this from happening at all costs. The HVT is only armed with a silenced pistol, but can pick up a weapon from a fallen enemy or teammate.
Strike --- Three weapon caches must be destroyed by the attacking team to achieve victory. Destroying a cache earns the attackers more reinforcements and time on the clock. The defenders must retain at least one cache from being destroyed and eliminate the enemy team once their reinforcements run dry.
Infiltrate --- The standard Capture the Flag mode, but with a twist. Your team's goal is to take the enemy's intel and return it to your base. Your team will only gain reinforcements when someone takes the enemy's intel, or when an enemy stealing your team's intel is neutralized. This mode requires very strong team coordination and strategy.
Flashpoint --- One neutral territorial objective and two caches on each side. The goal is to secure the entire area, controlling the middle and destroying the enemy's caches. Your team respawns when they secure the territorial objective or destroy a cache objective.
Elimination --- In this single life mode, attackers must destroy one of two weapon caches, or eliminate the enemy team within the time limit. Defenders must kill all attackers.
Powered by [HQ] Raffles System 2.1.4 © 2019 InvisionHQ
Raffle: Insurgency